Portfolio
TOOMER - OLD TOWN BLUFFTON
Hampton Lakes
Newly constructed bulkhead wall and boardwalk at the entrance of Hampton Lakes, showing our craftsmanship versatility at its best!
O'GORMAN - palmetto bluff
Phase one of future home in exquisite Palmetto Bluff Plantation. Garage/Carriage house to connect to a future main house. This was another exciting and challenging project. Even with limited space, we were able to create a very open feel. The house includes a master bed, bunk room, loft, large open eat-in kitchen, and family room. We really enjoyed the special touches the clients allowed us to add, as evident on the bunk bed and small door which leads to their younger son's little loft area.
HAGOPIAN - PAlmetto Bluff
Perfectly located in the very sought-after Palmetto Bluff Plantation this Carriage House with a three-car Garage was designed with an Industrial theme throughout. This was a fun project. Also challenging making an open livable plan in a small space. The Owners allowed us to be creative as you will see throughout with the use of custom made black iron pipe details. Including the handrails which are an instant conversation piece stamped with the great USA!
HILTON HEAD PLANTATION – PARTIAL RENO
Partial renovation to brighten and lighten. With a few updates to include removing wall paper for new paint throughout home in a beautiful cool grey and replacing all carpet with a complimenting color. New porch flooring with tile full of contrast and installed trek on upper deck made both areas entertaining ready! Updated the master bath with tile that really gave this space a new feel. Kitchen was refreshed with paint on walls and cabinetry along with new stainless steel appliances added. Painting the exterior in a lighter color gives this home new curb appeal. With the partial reno we were able to give this gorgeous home a refreshed look!
LIBERTY RESIDENCE, BARTONS RUN COMMUNITY
Nestled in Barton's Run Community on a lake front home site this Lowcountry style home was a honor to build for Mr and Mrs Liberty who resided in Las Vegas, Nevada throughout the construction process. Designing the perfect space specific to our clients future lifestyle was key. Complete with crown molding throughout, custom columns, ceiling trim detail and signature reclaimed wood mantel this home is a must see!
Pickney colony renovation
Fifteen acres of beautiful landscape with a newly renovated home from 1970. Renovating this home from a dated layout and finishes we were able to reconfigure the space to allow for an open living atmosphere by removing the second floor and starting from bare bones. Accented by a detached 2-car garage with a bonus room above. Finally finished off with a design and build six stall barn.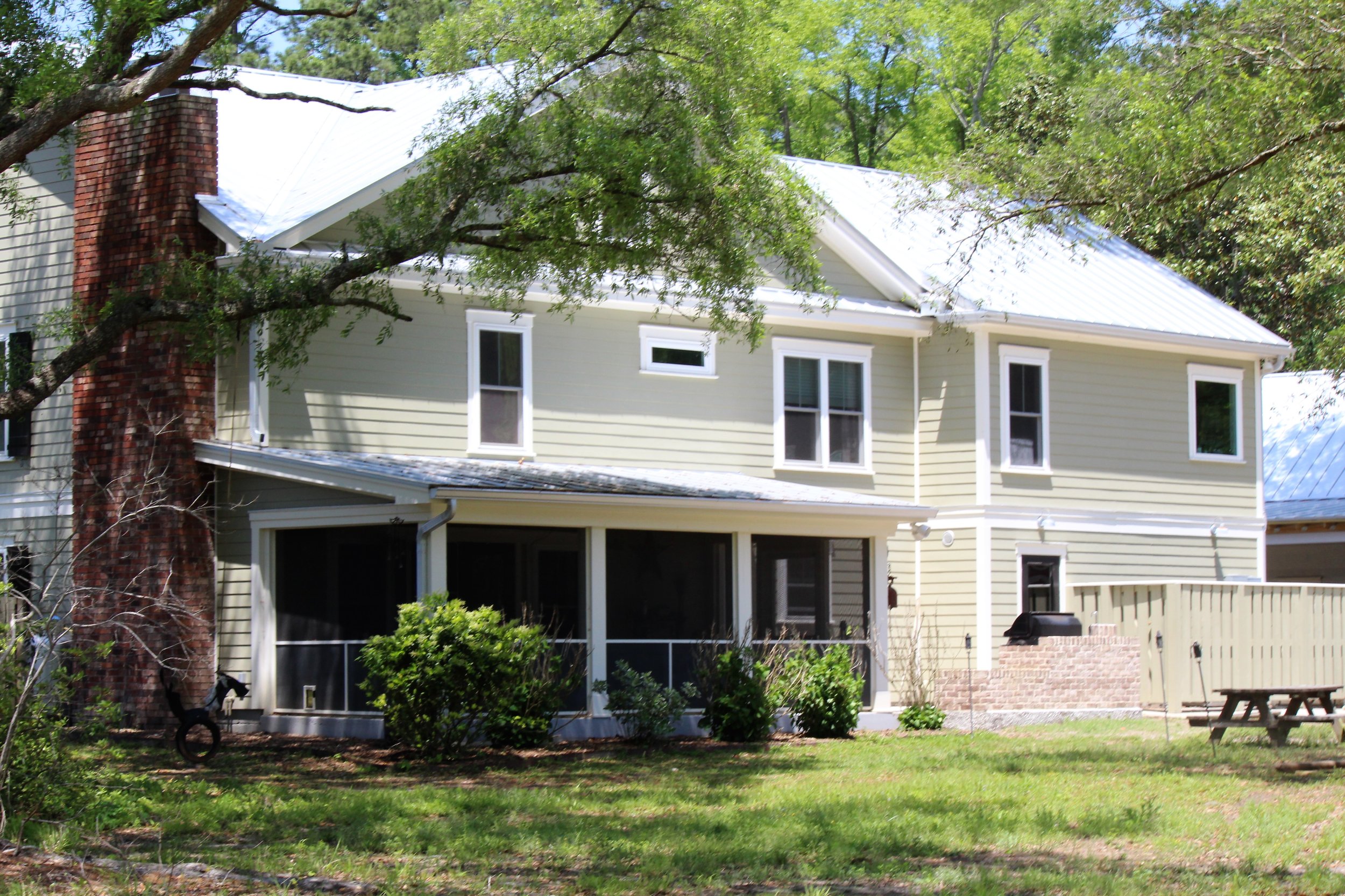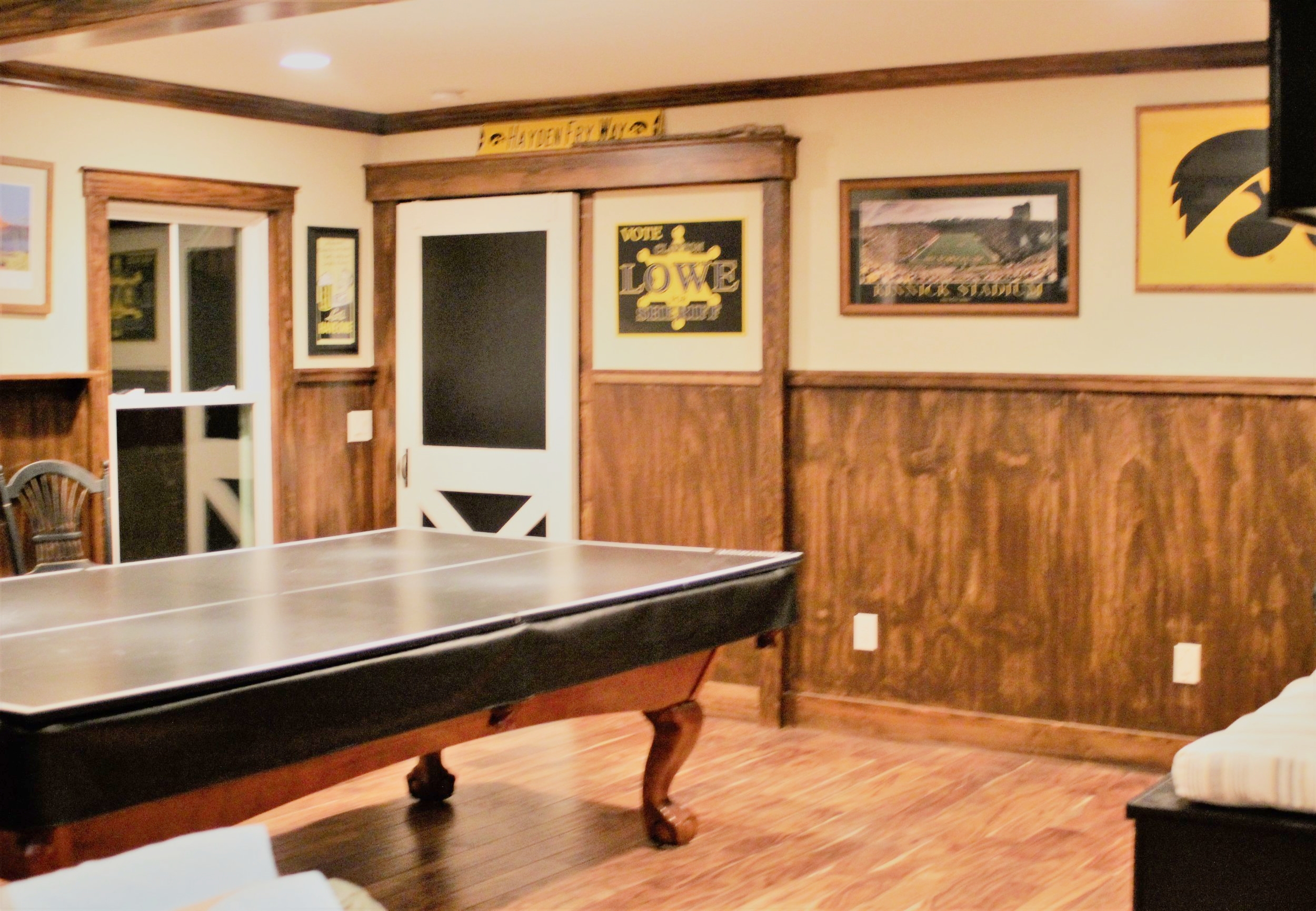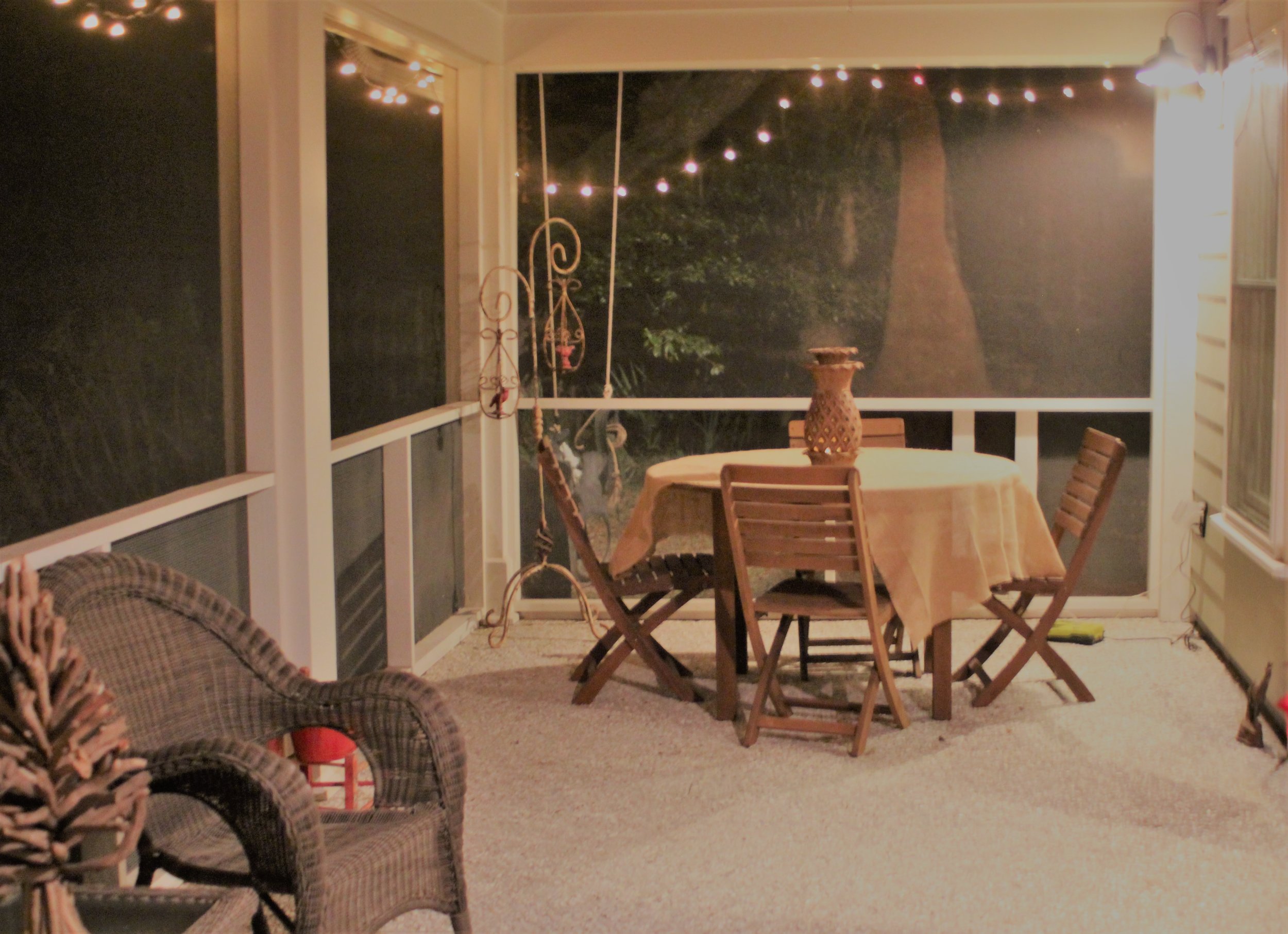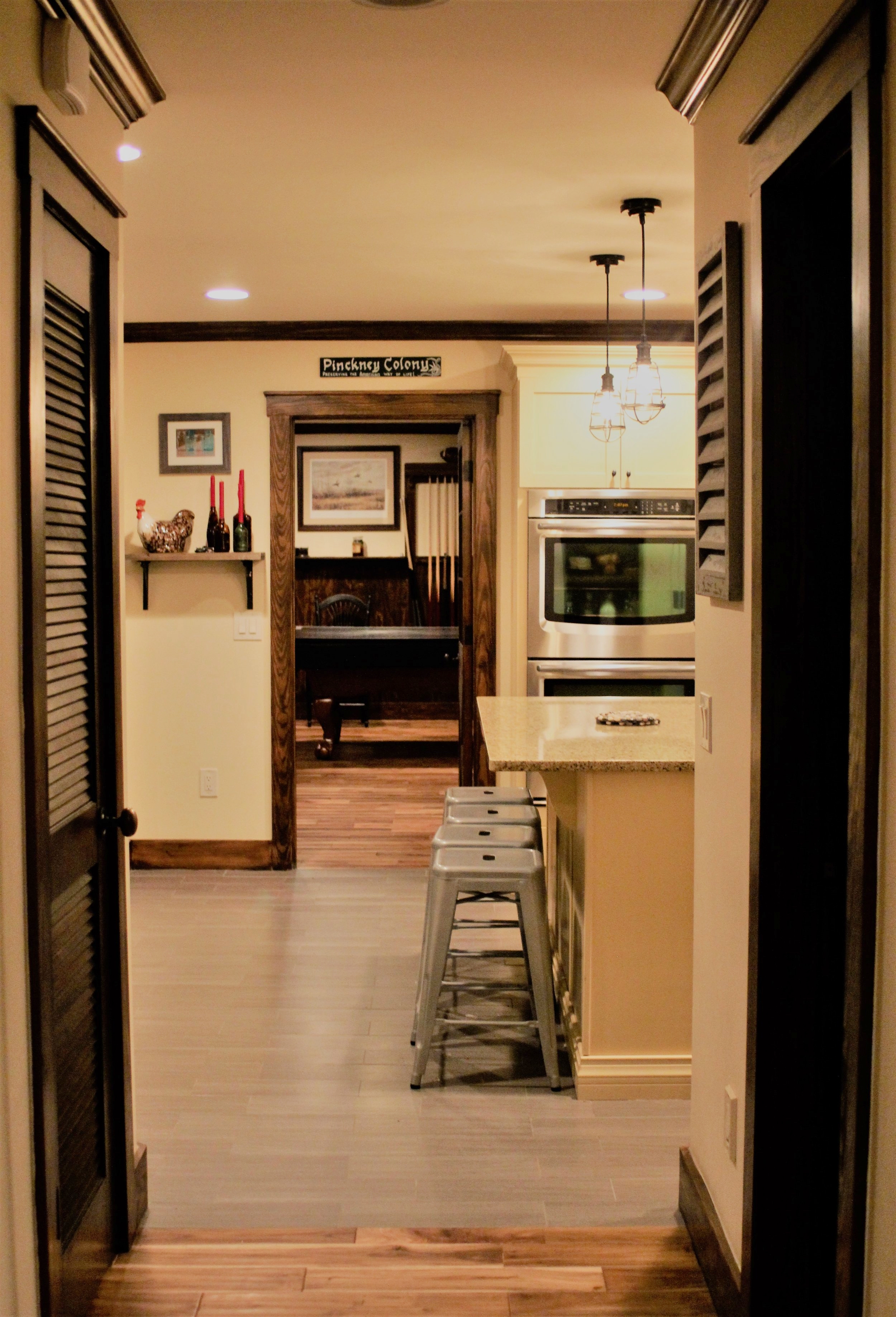 office
With our office remodel we created an open work space while maintaining the ability to work closely with clients at our custom crafted conference table accented with black iron. Decided to go with an outdoor feel indoors using Board-and-batten, Shake and Lap HardiSiding complete with finished PorchCeilings.
A pop of color added to the door finished our desired look. The repurposed credenza is a great area to work on ideas. Adding the butcher block for the desk top of the credenza accented with rustic custom doors and cleathandles completed our work space.
Stetch zone - Hilton Head Island

Enjoyed working with Terri and Ralph to renovate this space for the new Stretch Zone on Hilton Head Island! Created a relaxing atmosphere for clients with 5 individual stations and a beautiful waiting area.

POWERHOUSE GYM renovation
New paint went up throughout the gym to lighten and brighten...WOW what a difference color can make! Beautiful new plank flooring installed that really opened up the space. Added new furniture creating great conversation areas to gather before and after your workouts. The front desk has become a statement piece with quartz countertops accented with an eye catching tile wrap. Powerhouse was fully renovated including new Cycle, Booty Barre and Yoga Boutique Studios. New state of the art equipment added along with new free weights and much more to achieve your fitness goals.